Pet Carriers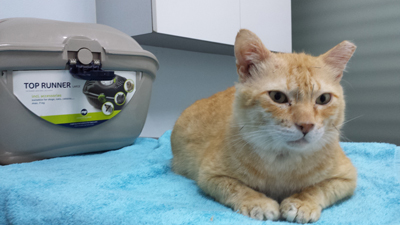 Transporting pets can be stressful for both human and pets.

Some pets may not want to enter or leave their carrier. With this carrier, you do not have to struggle to push the pet in or pull your pet out.

It opens from the top so reduces pet's stress.

Just let the pet sit and close the cover.




Back to Cat care main page
After you have selected items on this page, click "Add to cart" and you willl be directed to the shopping cart. To continue shopping, click "Continue Shopping" button at the shopping cart page and you will return to Cat care main page. If the product you just selected are used by different animals, you will be directed to the Online store main page.      

Delivery policy:


Click here to see our delivery policy

If the brand you are looking for is not here, e mail us.