Support 6th Avenue Feeder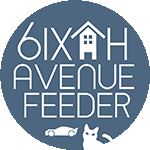 6th Avenue is a high danger area for cats. Residents complain and cats are taken away. The feeder has rescued 22 cats including some pallative and FIV cases.

She also goes around feeding and has to deal with hostile public who disagrees with feeding of community cats. It is not illegal to feed community cats!
Please support her compassionate work with a food sponsorship.
You can order by filling the form below, whatsup 81272723 or e mail pets@ahasg.com
1) Please indicate the quantity of food you wish to contribute. NO GST.
2) Click order now and you can choose to pay by Paypal or bank transfer.