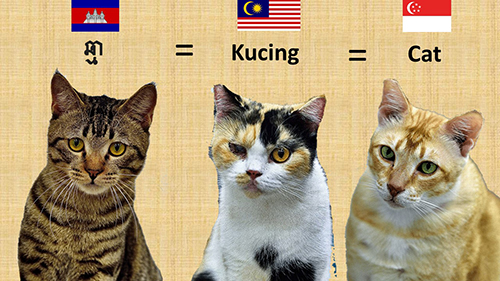 Rescued animals all need good quality healthy food to stay healty and to avoid illness that are preventable. So here is an opportunity to support not 1 not 2 but 3 organisations and in 3 countires!
We have put together a package so that with every order, the food will be delivered to

1) A shelter or feeder in Singapore

2) Animal Rescue in Cambodia

3) A shelter in Malaysia

You will be acknowleged / updated when the food is delivered.
You can sponsor from anywhere in the world
Wherever you are, you can support by ordering through us. We will consolidate the orders and deliver to the respective parties.



disabled cat little oyen enjoying Gold-D kibbkles, Malaysia

Food for cats in monasteries, Cambodia

St John Island, Singapore