Street cats is looks after community cats and also houses cats for rehoming.
The food items here will promomte good health in cats.
Many homecare products are not designed for households with aniamls hence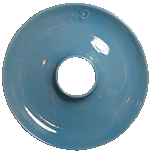 we include them to keep the home safe and clean for the cats.
Please support her compassionate work with a food sponsorship.
To help save feeding time and save water, we are giving a donut dish for every 10 bags of food ordered.
Use the donut dish as a water dish or food dish
It can hold 850 ml of water. Enough for 7 cats daily needs
Tamasan, Jonah, Teddy and Seng Seng enjoying the Donut dish


You can order by filling the form below, whatsup 81272723 or e mail pets@ahasg.com
1) Please indicate the quantity of food you wish to contribute. NO GST.
2) Click order now and you can choose to pay by Paypal or bank transfer.