Colloidal silver
What is?

Collodial silver is
Suitable for
Collodial silver is made of silver particles suspended in water or gel.
It works by stopping cellular respiration in bacteria and viruses deprving pathogens of oxygen.

Collodial silver is of great help in conditions where there no medical cure for example FIV and Felv+ cats.

Collodial silver do not have the side effects of anti biotics and will not create super bugs.

Anti-bacterial

Anti-fungal

Anti-viral

Anti-microbial

Non toxic

Alcohol free

Odourless

Tasteless

Cats

Dogs

Small animals
How to use?
Colldial silver can be used for external wounds and also taken orally or neubulised.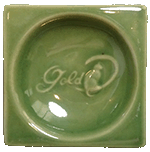 Oral - When adding into water or food, avoid plastic or metal bowls as the silver participles may be attached with the surfaces. Use ceremic bowls or Gold-D treat dish for best results.

On body - Collodial silver can be used as a environmentally friend wet wipe. Spray on a towel and use it to wipe animal's body.

For wound care, the collodial silver gel will last longer and acts as a barrier to prevent new infection.


Neubulise - Add collodial silver solution into ultrasound diffuiser and let the the droplets circulate in the room. The droplets will not affect or harm humans.

You can put your pet in a carrier and have the diffuiser outside the carrier. It is very quiet and will not disturb your pet.

In our case, Ken Ken do not like to be confined so we place it near him.
(The sound in video is from background noise not from the diffuiser)

Note - while silver has been used for medical purposes since ancient times, silver has fell out of flavour since the discovery of anti-biotics. Currently FDA do not recognise it as a medication.