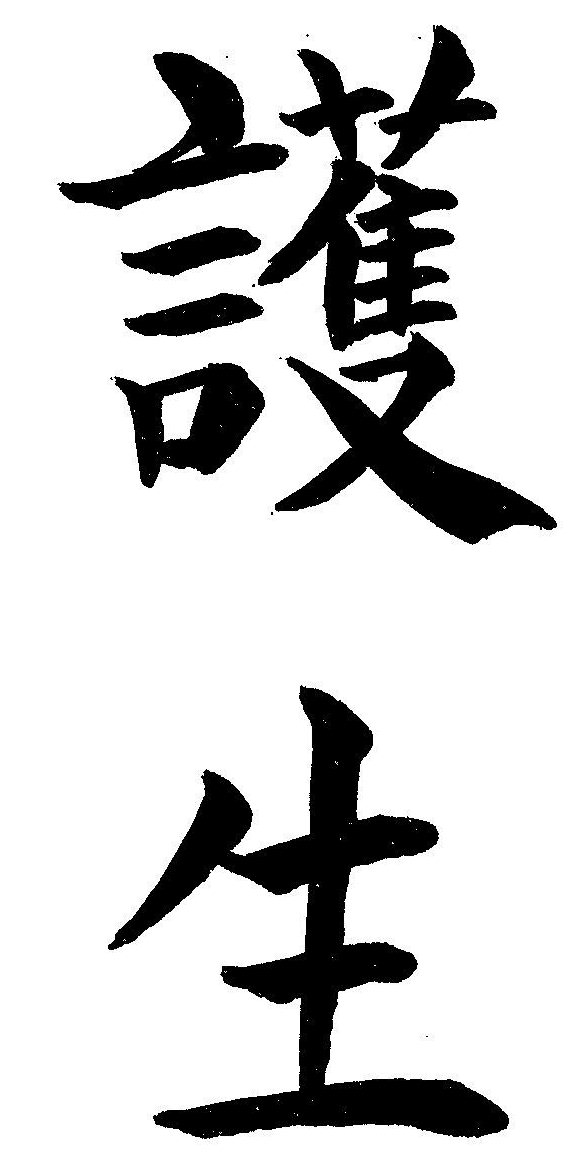 Every year, many cats and dogs are put to sleep, abused or abandoned. These inhumane and irresponsible acts create great sufferings not to mention injustice.

Given the danger of being on the street, any cats or dogs that live in a monastery is a life protected from abuse and from being put to sleep.
If you plan to do fang sheng (放生), consider hu sheng too. We have a list of monasteries and we have identified the suitable types of food.

We do not disclose the names of monasteries to avoid abandonment of animals. However, regular contrinutors are welcome to join us to deliver food to the monasteries.

Our netowrk now have 14 monastries. If you know of monasteries with animals and who need food, get in touch with us at pets@ahasg.com
Find our about our Vesak 2017 documentary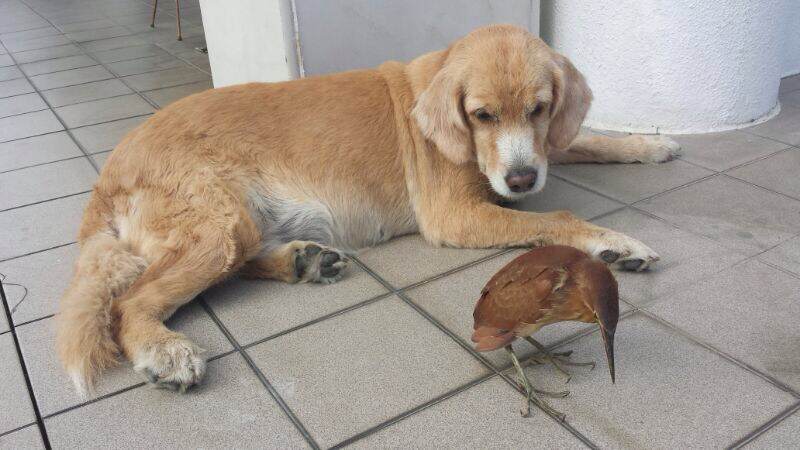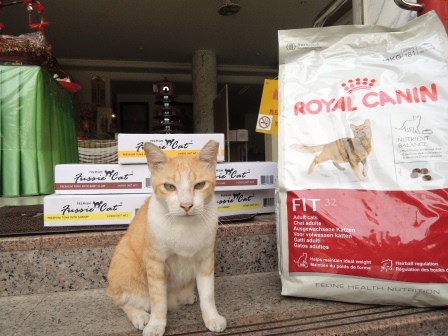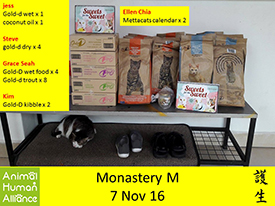 acknowledgment photo of delivery