Story of Gold-D dish
Many of our products were conceptualised in the course of our rescue work or palliative care. The Gold-D is one such example.
Observation
In 2014, we took in Rahula for palliative care after he was abandoned by his owner who discovered he was FIV and Felv+. Despite the initial prognosis of days if not weeks to live, Rahula managed to recover.

However, a few months later, he developed lymphoma and began losing his appetite. Every bite that he was willing to eat was a victory.

To increase the chance of him eating, we offered him different type and textures of food. Soon, we noticed that he ate more from plates than bowls.
That might be because when a cat is sick, they are more sensitive and becomes uncomfortable when his whiskers rub against the sides of the bowl.

The idea!
That began a process to create a dish that is safe, practical and comfortable for cats. After several rounds of experiments, an acceptable prototype was finalised;

1) The dish's surface is broad enough so that the cat's whiskers would not touch the sides

2) The side slopes so that the food will not overflow out of the dish

3) The base is broad enough to prevent flipping of the dish

4) Ceramic material as it inhibits bacteria growth
Protoype

& launch

By late 2015, we had the final prototype. During this time, our rescue cat Mandarin developed stomach cancer. As he was badly neglected before rescue, the vet advised against chemo therapy. To encourage him to eat, we served him food using the dish.

Satisfied with our observation, we decide to launch the dish. Being handmade, the production process took quite some time. When they finally arrived, we used it for all our cats.

Although inspired in the course of palliative care, the dish enables cats to enjoy every meal in comfort. And every cat deserves the best.

Back to Gold-D dinnerware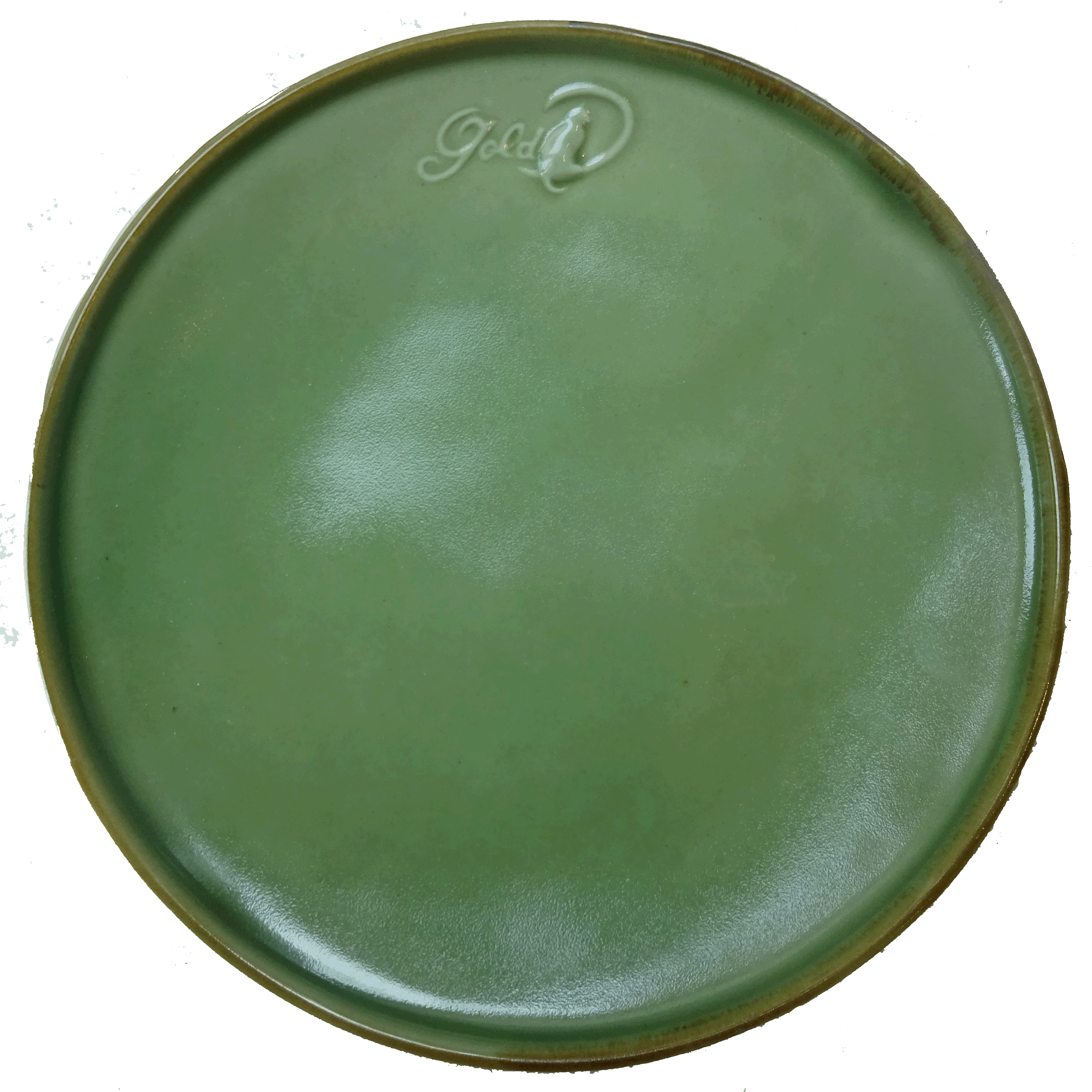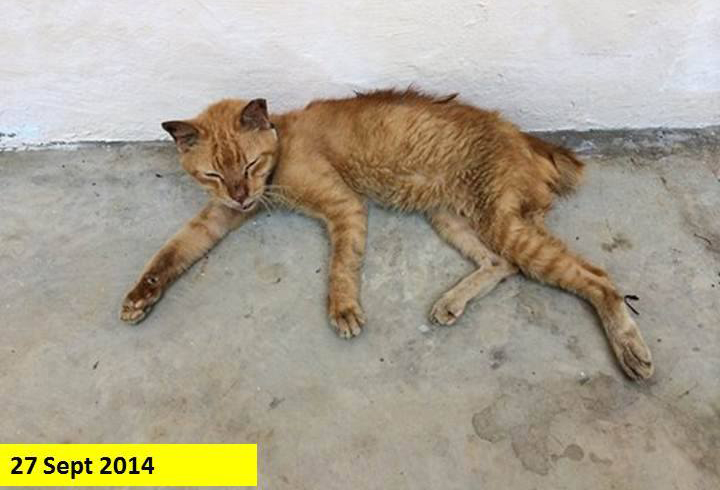 Rahula after being abandoned by owner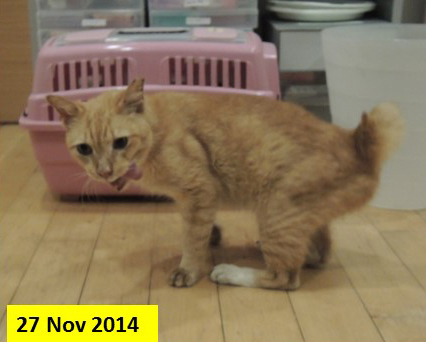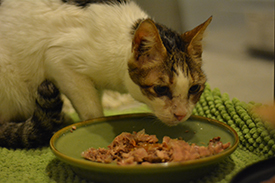 Mandarin eating from prototype dish
Medha enjoying Gold-d kibbles form dish