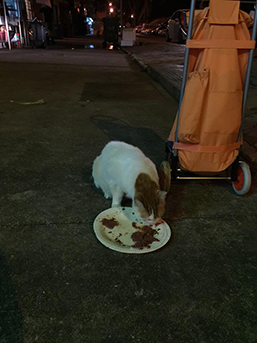 Four Paws at Changi Village is a community outreach for rescued abandoned cats. While there are different cat welfare groups in Singapore, there are simply too many strays needing to be rescued / rehomed. Resources are stretched.
This group aims to support the ongoing efforts by the different cat welfare groups to raise awareness of the importance of sterilization to maintain a stable cat population.
They are against cat breeding and the sale of cats in pet stores, especially when there are many abandoned strays seeking homes.
See their progress at their Facebook